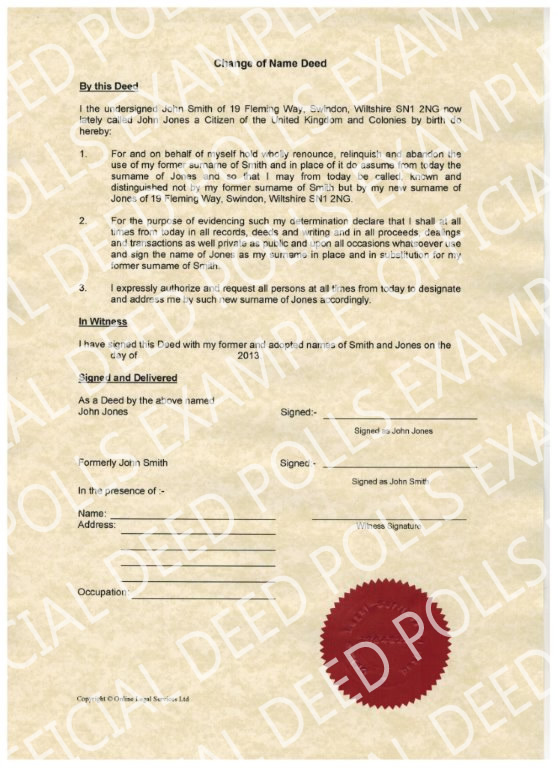 Example Change of Name Deed (Deed Poll)
At Legal Deedpolls we have been providing our thousands of customers with deed poll documentation, so that they can legally change their names quickly and securely.

We believe in a simple and honest approach so that it is clear what we do and the level of service we provide.

Like all trusted services, ours is based on excellent customer service and recommendations.

Unlike many Deed Poll websites we don't believe in adding extra cost to your name change service by getting celebrity endorsements.

As part of our change of name deed service we will;

– Generate your deed and post it to you with detailed instructions on how to execute it (sign and witness it)

- Generate a cover letter to send to organisations together with your deed poll, professionally formatted.